The Tasmanian Polar Network was incorporated in 1999 and has more than 70 members drawn from all areas of the Tasmanian Antarctic community including private business, educational institutions, research bodies and government agencies.
TPN members are able to provide a wide-range of specialised goods and services to all organisations operating in the Southern Ocean and in Antarctica.
The TPN is an independent body but enjoys strong bi-partisan, political support.
The TPN's vision is for Tasmania to be the world's leading hub of excellence for the Antarctic and Southern Ocean sector.
The TPN's mission is to strengthen, promote and grow Tasmania's business, education, training and research expertise in the Antarctic and Southern Ocean sector.
The TPN draws its funding from member subscriptions and an annual grant from the Tasmanian Government through Antarctic Tasmania in the Department of State Growth, which provides a permanent secretariat for the TPN. The TPN has a role in advising the Tasmanian Government on issues relating to the sector.​
The TPN's strategic direction is managed by an eight member TPN Executive Committee who represent the members.  The executive is appointed annually at the AGM which is held in September.
The TPN committee meet four to six times a year and their role is to guide the strategic direction of the network.
They report to members at general meetings. Committee members promote and represent the members of the network to the Antarctic community both nationally and internationally.
As an incorporated body the TPN Is required to comply with its Rules of Association.
Our committee
Jacqueline Comery
Executive Committee Member
Jacqueline Comery joined the TPN Committee in 2020 as a representative for Tasmanian-based SMEs across consulting and technical services provision. She is a co-founder and Managing Director of SkadiNu Pty Ltd. Jacque is an Environmental Engineer with over 17 years' experience across private industry, consulting, and government. She has a background working with the Australian Antarctic program in leadership roles including Station Leader, undertaking strategic level planning and provision of operational logistics to support project delivery and fostering relationships with other nations' Antarctic programs. Jacqueline is a chartered member of Engineers Australia, and holds registration on the National Engineering Register, and the Asia Pacific Economic Cooperation Engineering Register.
John East
Executive Committee Member
John joined the TPN committee in 2019 after he became the RSV Nuyina Operations Manager in January 2019. He is is now fully focused on the vessels entry into operational service in 2021 under the Operational and Maintenance phase. Prior to this John was a Ship Manager at P&O Maritime managing numerous ships and operations in Australia and overseas inclusive of the Aurora Australis. In 2017 John became the Head of the Australian Business Unit as well as the Head of the Carpentaria Shipping Services Joint Venture for P&O Maritime whilst continuing to manage four ships in both Australia and overseas. Before this John was involved in the Defence Industries sector working for BAE and Thales particularly with the later company as a Project Manager involved in the maintenance repair of Royal Australian Navy ships to the value of $25M. In 2009, John honorably discharged from the Royal Australian Navy after a 20 year career serving up to 12 years at sea on Adelaide Class Guided Missile Frigates and reaching the rank of Warrant Officer with numerous honors & awards.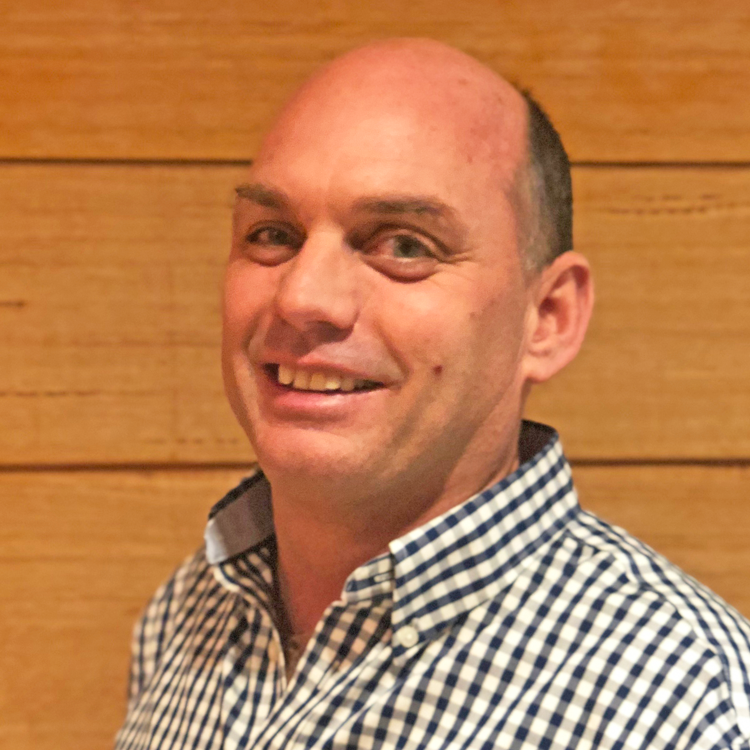 Richard Fader
Chair
Richard joined the TPN committee in 2005 and became Chair in 2017. He represents the TPN on the Tasmanian Antarctic Gateway Group. He is former Chair of the Australian Ship Suppliers & Services Association and a member of the Australian Maritime Safety Authority domestic commercial vessel advisory committee and the Tasmanian Joint Defence Industries Steering Committee. Richard is Managing Director of Tasmanian Shipping Supplies and Director of Offshore Unlimited, businesses working in the marine and Antarctic sectors.
Peter Fewkes
Senior Deputy Chair
Peter is a founding member of the TPN, joining the committee in 2007 and has been Senior. Deputy Chairman since 2012. Working for William Adams for more than forty years, Peter gained many years of experience with polar engineering and has been south on eight occasions working at a number of Antarctic stations. Peter started Travtech Polar Services in 2017 to design and manufacture specialised traverse, power generation and science project equipment with the support of many Tasmanian businesses. He also supplies specially modified machinery and provides consulting engineering services to a number of Antarctic programs. Peter is a strong advocate for the Tasmanian Antarctic sector having participated in many overseas forums and trade missions.
Kevin Moore
Treasurer
Kevin was the Tasmanian Ports Corporation's (TasPorts) TPN representative from 2013 to 2018 before establishing Moore Maritime Consultancy Pty Ltd in early 2019. He became Treasurer of the TPN in 2019. For over forty years, Kevin Moore worked in port commercial management (TasPorts & Ports North), international & domestic shipping (ANL, WWL & SCC), transport and logistics (Praxis Logistics & LIFT Holdings) in Australia and overseas. He is experienced in the fields of sales, commercial, operations, yield management and planning & development for all types of shipping (auto/roro, bulk and container trades), inland logistics and commercial port management.
Stefano Parodi
Deputy Chair
Stefano Parodi is a founding member of the TPN and in 2017 joined the TPN executive as the Deputy Chair. Stefano is owner and director of Tasmanian World Wide Shipping (TWWS). As a maritime shipping agent specialising in the Antarctic and Southern Ocean niche spheres, TWWS handles all vessel and charters/owner port call requirements. These include customs, quarantine, port authority and stevedoring service. TWWS also handles freight forwarding and customs brokering services. Stephen's clients include the National Antarctic Programs of Australia, the United States, China, France, Korea and Switzerland putting him at the forefront of international Antarctic logistics in Tasmania.
Phil Hoggett
Secretary
Phil joined the TPN Committee in 2018. He currently holds the role of Executive General Manager for Commercial and Trade at TasPorts. A key focus of his position is to facilitate trade for the state of Tasmania and connect Tasmanians with visitors through its major ports. Phil brings with him a wealth of professional experience and knowledge of the tourism and transport sectors from his current and previous executive roles. He is passionate about Tasmania's role as the 'Gateway to Antarctica' and committed to creating opportunities and growth for the sector.
Indiah Hodgson-Johnston
Committee Member
Dr Indi Hodgson-Johnston joined the TPN Committee in 2019 as a representative for Tasmanian-based scientific and research communities. She is the Deputy Director of Australia's Integrated Marine Observing System which operates nation-wide marine research infrastructure, including in the Southern Ocean. Indi is also an adjunct senior researcher at the Institute for Marine and Antarctic Studies at the University of Tasmania in the area of Antarctic and oceans law, policy and politics. She has a background working with the University of Tasmania, government and international organisations in Antarctic and Southern Ocean sectors. Indi holds a PhD in international law and is a Barrister and Solicitor of the Supreme Court of Tasmania.